We have all seen or dealt with packages before. They come in a variety of sizes, shapes, and weights. Packages vary from boxes to cans, but have you ever thought of how your head can be a package. Probably one of the most important packages human beings have is our head which contains our brain. This package though while protected because of your skull still can easily be hurt. One way we make this very important package even more protected is wearing a helmet when needed. This article discusses how various types of helmets are used in certain situations to help package your head and why they are important.
The Analogy
Now many people might be wondering why one could compare the human head to a package. A package is defined to be a box that is used to help ship goods and to protect those goods from getting damaged. There are various methods to package a product and protect it. A helmet if you look at how packages are used to help protect an item from getting damaged can then be compared to packages. They can be compared because how helmets are used to protect your head from getting injured. Both a package and helmet have the job of protecting what is inside of the object.
Bicycle Helmets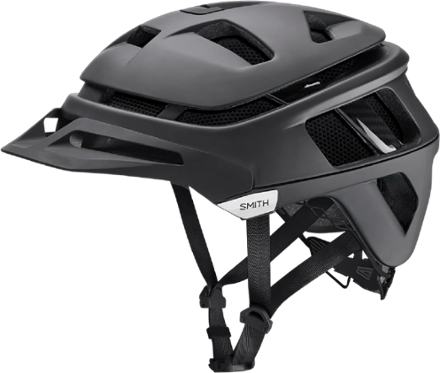 Bicycling is an activity many people do and to protect your head from injury many use bicycle helmets to protect their head. The use of a helmet helps reduce head injury and death when it comes to cyclist. Around three-quarters of fatal crashes happen to be head injuries. If a helmet was not used about 97% of those people died, while if a helmet was worn that went down to 3% with only 13% or these encounters having serious injuries. It was found that helmets provide a 66% to 88% reduction of head injuries. A bicycle helmet is a perfect example of how your head can be compared to a package because without it you could easily have head injuries.
Football Helmets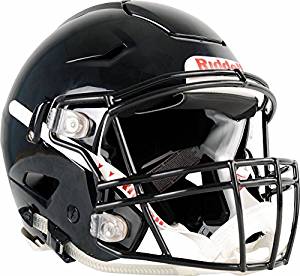 Football is a very high contact sport where injuries can happen to really any part of the body. According to the CDC, football helmets are used to protect an athlete from serious brain or head injury. For football it was found that it only reduced traumatic brain injury by only 20%. While this statistic isn't the best, football is one of America's highest contact sports. The sport is known to not have the best result with their helmets protecting their heads. In recent years there have been different studies to help reduce the problem. One study found that through a new design the risk of concussion was reduced by almost 85%. Now with football helmets along with other helmets the brand does matter. Due to various patents, companies may have the design of the helmet to be different.
Motorcycle Helmets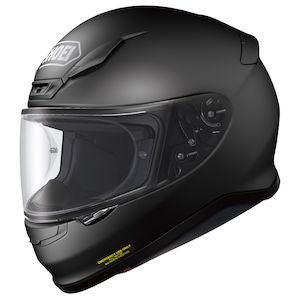 One mode of transportation in many countries is by motorcycle. The thing that makes riding a motorcycle dangerous isn't necessarily the rider, but the people around them. It was found that wearing a helmet was about 37% effective in preventing motorcycle deaths and about 67% effective in preventing brain injuries. Wearing the correct gear can help reduce injury, but according to the data below the only time wearing a helmet was lower than not wearing one was when off-roading. With many of the statistics found below some of them include injuries that happened in situations that a helmet is necessary and look more closely at individual occurrences.
Helmet use of fatally injured motorcycle drivers by motorcycle type, 2017

 

Helmet

No helmet

Unknown

Total

Number

%

Number

%

Number

%

Number

%

Cruiser/standard

844

53

690

44

36

2

1,570

100

Touring

468

50

429

47

25

3

922

100

Sport-touring

42

83

8

16

1

2

51

100

Sport/unclad sport

444

82

82

15

16

2

542

100

Supersport

879

81

177

16

34

3

1,090

100

Off-road

22

24

67

74

2

2

91

100

Other

222

100

195

91

18

9

435

200

Unknown

71

39

99

54

14

8

184

100

Total

2,992

61

1,747

36

146

3

4,885

100
It was also found that a helmet drastically reduced head injury in ATV riders. This can be assumed from the fact that you don't reach the same speeds as you do on the main road.
Helmet use among fatally injured ATV riders on public roads, 2017

 

No helmet

Helmet

Other/unknown

Total

Number

%

Number

%

Number

%

Number

%

Driver

218

83

25

10

19

7

262

100

Passenger

26

84

1

3

4

13

31

100

Unknown

5

71

0

0

2

29

7

100

Total

249

83

26

9

25

8

300

100
There are benefits to wearing helmets while on a motorcycle or ATV, especially when it comes to protecting your head.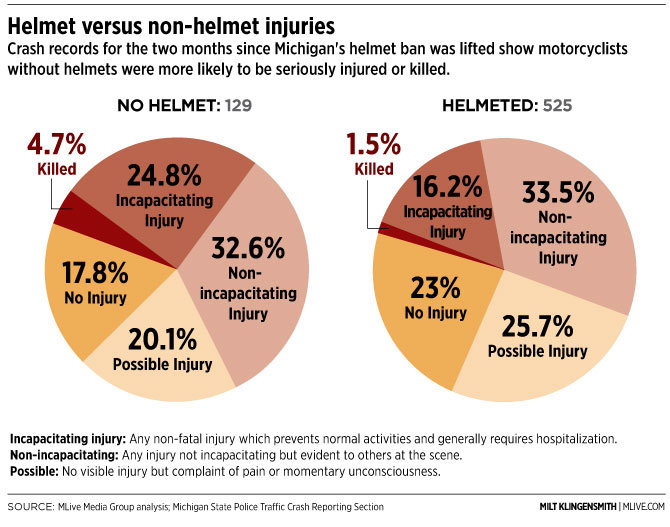 Conclusion
The statistics above definitely show how helmets protect the head. Helmets do seem to be like a box for your head. They serve the same function as a box does when it comes to packaging and how well a variety of helmets protect oneself in different situations. Hopefully, with some of the information here you can understand the analogy of how a helmet is a package for the head.
References
https://helmets.org/stats.htm https://www.cdc.gov/headsup/pdfs/helmets/headsup_helmetfactsheet_football_508.pdf https://www.momsteam.com/health-
safety/football-helmets-reduce-concussion-risk-study-says https://www.iihs.org/iihs/topics/t/motorcycles/fatalityfacts/motorcycles
https://www.mlive.com/news/2012/06/mlive_analysis_motorcyclists_w.html