Medical devices make common procedures such as treating a sprained ankle or implanting an artificial knee possible. According to the World Health Organization, a medical device can be any instrument, apparatus, implement, machine, appliance, implant, reagent for in vitro use, software, material or other similar or related article, intended by the manufacturer to be used, alone or in combination for a medical purpose. Medical devices can be sterile or non-sterile. Only sterile implants, non-sterile instruments and non-sterile implants will be discussed in this article.

Purpose of Medical Device Packaging
Without the appropriate packaging, surgeons and healthcare providers will not be able to use a medical device. The packaging system of a medical device is a combination of a sterile barrier system and protective packaging (for sterile devices). Protective packaging is defined as the configuration of materials designed to prevent damage to the sterile barrier system and its contents from the time of their assembly until the point of use. Protective packaging can also be used for non-sterile implants and instruments. Sterile barrier system (SBS) is defined as the minimum package that minimizes the risk of ingress of microorganisms and allows aseptic presentation of the sterile content at the point of use.
Types of Packaging
There are many types of packaging materials that can be used for both sterile and non-sterile medical devices. Medical devices have primary, secondary, and tertiary packaging. Primary packaging can be a non-sterile barrier, single sterile barrier, double sterile barrier, or it can be a carton. Commonly, tertiary packaging is the shipping case used to be shipped to the customer.
For sterile implants, many types of sterile barrier pouches and rigid/semi rigid trays can be used. Pouches include Nylon/Nylon pouches, Tyvek/Mylar pouches, Foil/Nylon pouches, Foil/Mylar pouches, and Foil/Foil pouches. Tyvek is made of continuous, randomly oriented, high-density polyethylene (HDPE) filaments. It is a spun-bound olefin that provides a great resistance against microbes and other contaminants. Foil materials provide good barriers against ultraviolet (UV) light, moisture, and oxygen. The mentioned pouches can be either single or double sterile barrier. Pouches are commonly used for small surgical plates and screws that are not heavy in weight. Single or double barrier trays are used for heavier and bulkier medical implants such as artificial knees, hips, tibia bases, etc. Most trays are made from thermoformed polyethylene terephthalate-glycol (PETG) and a lid is sealed on top of the tray. The lid stock can be Tyvek, foil and in some cases medical grade paper.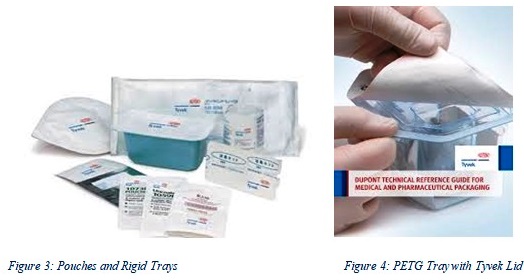 Folding cartons are used to contain the sterile or non-sterile packaging components. Most cartons today are solid bleached sulfate (SBS) and commonly use 20, 22, or 24 point (pt) caliper paperboard. Folding cartons with corrugated liners and flutes are also used and provide more structure and rigidity. Cartons can be flat, gusseted or have an auto-bottom. The packaging engineer usually determines what style carton is needed based on what will be going into the carton.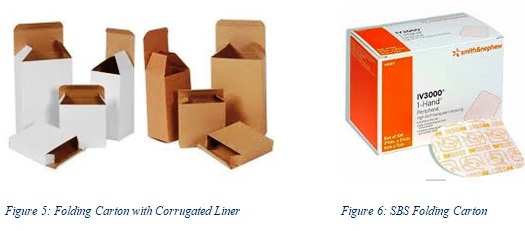 Packaging Design Verification Testing
Once the packaging system has been determined, whether sterile or non-sterile, a packaging design verification test should be conducted to determine if the chosen packaging system is appropriate for the medical device. The two most common guidance documents for packaging design testing comes from International Safe Transit Association (ISTA) and American Standard Test Method (ASTM).
ISTA is a global alliance of shippers, carriers, suppliers, testing laboratories, and educational and research institutions focused on the specific concerns of transport packaging. ISTA has seven types of test protocols. For medical device packaging design verification testing, ISTA 3A is most commonly used amongst the seven types of test procedures. ISTA 3A test is an advanced test that is designed to challenge the capability of the package and product to withstand transport hazards while utilizing general simulation of actual transport hazards. The test is a general simulation test for individually packaged products shipped through a parcel delivery system and is used to evaluate the protective performance of a packaged-product related to vibrations, shocks, and other stresses normally encountered during handling and transportation in a parcel delivery system.
For sterile packaging systems, the following is required for ISTA 3A: Atmospheric preconditioning, shock via drop testing, vibration (random vibration with and without top load) and integrity testing. A Packaging Design Verification protocol must be written to outline the background, scope and purpose of the packaging system, the sample size used for testing and what physical test methods are required. The protocol must also include an acceptance criteria. For sterile packaging systems, the sterile barrier(s) should remain intact and free from holes, punctures, tears or anything that would cause a breach in the sterile barriers. For the non-sterile packaging systems, integrity testing such as bubble leak or dye penetration.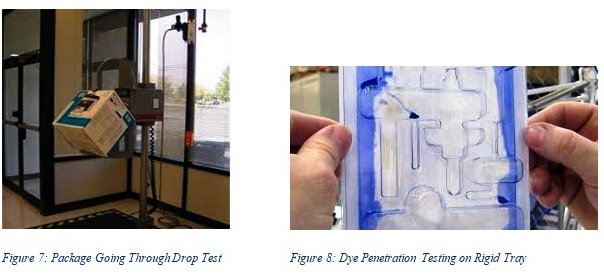 Sterilization Methods
The sterilization method will affect the type of packaging materials that can be used for the sterile product. Different sterilization methods include Gamma Irradiation, Ethylene Oxide (EtO), Electron Beam (E-Beam) and Autoclave. For products that require gamma sterilization, the packaging materials need to be breathable to allow for sterilization, but also protect the product from microorganisms. Common packaging components that can be used for gamma sterilization are Tyvek pouches, Nylon pouches, and PETG trays with Tyvek lids. Ethylene Oxide is a gas that can leave residuals that can be very harmful if it is not evacuated/aerated properly. When designing for EtO sterilization, label placement and IFU placement is very important as these items could block sterilization and/or block evacuation of residuals. The packaging materials used for gamma can be used for EtO as well.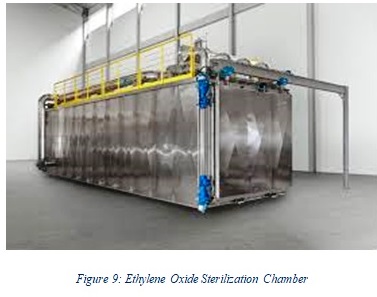 Barriers
Some medical devices require an oxygen or moisture barrier. It is important to understand the product and what type of barrier is needed. If the incorrect packaging material is chosen, the product may corrode or become contaminated.
Material Performance
It is important to understand how the packaging will behave after a certain amount of years under certain climatic conditions. This can be evaluated by conducting an Accelerated Aging (AA) test accompanied by a Real Time (RT) Aging test. Over time, seals can soften and loosen up. This can cause the material to delaminate or even change colors. Today, packaging materials should be able to maintain stability for up to 10 years in normal hospital surgery center climate conditions.
Packaging Process
Once a packaging system has been selected and verified, it is important to have the correct sealing equipment for assembly in the production environment. The correct sealing parameters must be validated as well to ensure a good seal is produced every single time no matter if you are sealing pouches or rigid trays. The strength of seal cannot be too great to where the customer or end user cannot open the sterile barrier pouch or tray.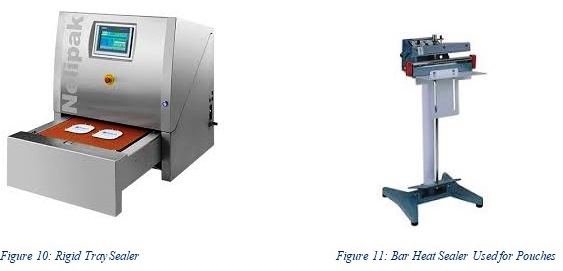 Conclusion
In conclusion, the correct packaging materials have to be chosen based on the product requirements such as sterilization method or if it is moisture or oxygen sensitive. A packaging system, sterile or non-sterile, must be validated and verified to demonstrate it can withstand transportation hazards and climate conditions.
References
dupont.com, n.d.
Oliver Healthcare Packaging Website, n.d.
Nelipak, n.d.
Johnson & Johnson Webstite, n.d.
Packaging Compliance Labs Website, n.d.
ISTA Website, n.d.
World Health Organization Website, n.d.