Unboxing has become a huge part of the experience of a product. The better the experience a customer has unboxing a product the better impact it leaves on the customer. If a product is packaged nicely and looks like it is quality than the customer is more likely to believe the actual product is quality.
If you like unboxing packages, you know that your customer does too. A professional career doesn't stop the feeling every adult feels when they get a package at the doorstep. To make this experience happen you have to make sure your product is packaged very carefully and is particular in the way the package is opened in order to give the customer a vivid experience.
When you think of a good unboxing experience, most people think of a technology company, in which possibly they unboxed a phone and everything for the phone seemed to be placed in specific spots in order to get you more and more excited about this product that you spent an ample amount of money on. This solidifies the purchase made by you and makes you feel more attached to the said product.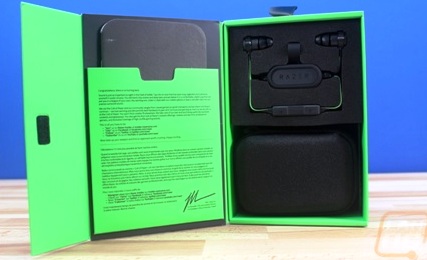 The first thing to design when designing a package is to design the exterior of the package that it is shipped in. It needs to be designed in such a way that it stands out and impresses the customer from walking up to the package on their front porch or pulling it out of the mail box. This is also a great opportunity to use branded tape and to also control how easy it is for the customer to open the package. Also having a printed interior is a nice touch to surprise the customer and a good way to remind the customer that your company has an attention to detail.
This is now the point where you can decide how you package the fits around your product. You should highlight the product in the center of the package and make it the forefront of your customers unboxing experience. Any accessories to the product or documentation should be organized and simply underneath the main product with tabs to pull up so that the customer can easily access the documentation or accessories.
A company that does this really well is called Razer. Razer's packaging is all for electronic accessories for computers and even makes sure that the packaging is safe for all of their products. They have the products incased in a type of form fitting foam for each product so that it does not rattle and also has a great fit. I have been purchasing from this company for a long time and seen how their packaging dynamic changes, and in the beginning of their company they packaged things in a very clumsy way that was all paper and had many flaps and seemed almost like an origami puzzle to unbox the product. Razer has perfected the art of the unboxing after a few years and changed how customers interacted with their boxes to make it a much more enjoyable experience. Something this company does well as well is writing a thank you note for each product that they produce. Each product has a personalized thank you note from the CEO in it stating what went into the product and that they are thankful that you bought it as well as a statement hoping that you enjoy the product and get great use out of it. Studies have shown that 80% of people enjoy having a thank you note along with their product and they feel like it ties them closer to the company and to the product that they have bought.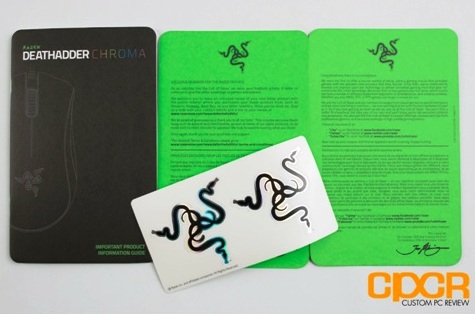 It might not be believable that unboxing is that important to us anymore and you might be scoffing at the fact that people actually want an unboxing experience. Sadly you would be very wrong and there is a lot of data to back up the points of unboxing being popular. There are many YouTube channels where people just unbox new tech or different things and they are very popular. One of the most successful channels that is very popular is called Unbox Therapy. Unbox Therapy is the 168th most subscribed channel on YouTube which is actually a very high ranking when you consider how many content creators there are on the platform. With the video view count of 2.4 billion views, that also means most likely you or your customers have watched them unbox various different products and maybe even your product. This channel takes the packages they receive from different companies and rates the unboxing experience as well as testing the product and determining whether it is something you should purchase in the first place. This channel likes packages that are minimalistic and have a design that is centered on the consumer. This is proof that even if a company does not think that their packaging is important, that it actually really is. This list on the left side is just a short list of some of the most popular unboxing/product review channels on YouTube and more than likely you have watched at least one of them review a product or unbox a product that you have either purchased and are waiting to receive or a product that you are deciding on purchasing, which may be completely based on the unboxing experience.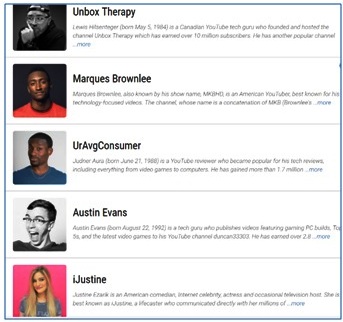 The Unboxing Experience is not only a YouTube experience or a personal experience there are also whole blogs about Unboxing different products and how the boxes are actually designed. These websites usually break down the boxes and help to show companies how a box should be designed. A company that most of these blogs believe do the best job is Apple. When opening a product from Apple the first thing you see on the box is a picture of the product. There are no words, or fluff at all. It is just a picture of the product you have purchased, making the product speak for itself. This is a design quirk that Apple has, and their packaging shows it. They believe that the product should be able to speak for itself. When watching a commercial for Apple they even do the same thing, it is usually just music playing over a three-dimensional shot of the product spinning around and turning on going through a few different features without anyone actually speaking about the product. This translates well to their package design. When you open an Apple box, the first thing you see is the product front and center ready for you to pull out and touch and confirm that the product really does speak for itself. It also leads to a feeling of nostalgia, since every Apple product unboxing is the same it makes you feel back on the first Apple product you unboxed and how it made you feel to open up that first iPhone or first MacBook, you get flooded with the feelings of how you loved that first product and that this one will be so much better. Their packaging also makes you feel like you are getting your money's worth because; it nails of one the first points in that the package is of high quality so it leads you to believe that the product is quality.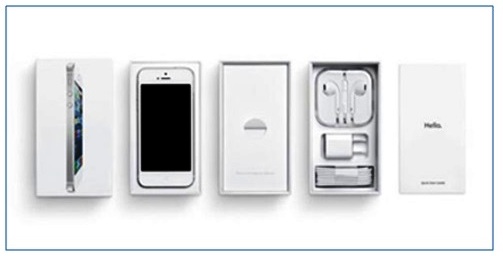 So in all, a package is not just what holds the product and keeps it safe. It is an experience for the consumer to fall in love with the product and become someone who is aware of the brand that was created and become part of that brand.
References:
Unbox Therapy Data: https://socialblade.com/youtube/user/unboxtherapy
Creating a Unboxing Experience: https://www.brandpackaging.com/articles/86105-anatomy-of-the-perfect-unboxing-experience
Studies on Upscale Packages: https://www.shopify.com/blog/16991592-how-to-create-a-memorable-and-shareable-unboxing-experience-for-your-brand