There are many methods used today to cushion and protect packages. A few examples of package cushioning are packing peanuts, bubble wrap, or foam. Another popular packaging material that is often used is Kraft paper. This kind of paper was originated in the 1880s. It is used today to ship things such as gift wrap, book covers for schoolbooks, and many more things. The Kraft paper itself is interesting in how it helps protect a product.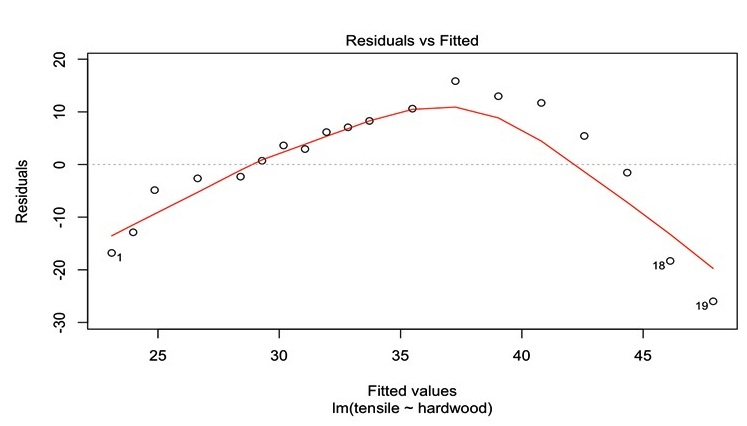 Kraft Paper's Strength
Above is a graph of the different tensile strengths in Kraft paper from different batches of the paper, which comes from different hardwoods. One thing WestRock does to strengthen there Kraft paper is add a wet strength. They say by doing so it enhances the performance of the paper in wet and humid environments. This method is used in a variety of agriculture, industrial and consumer applications. Wet Strength Kraft paper can weigh anywhere from 40 to 80 pounds on a 3,000 square foot basis according to WestRock. It is also renewable and recyclable which is a plus for many people.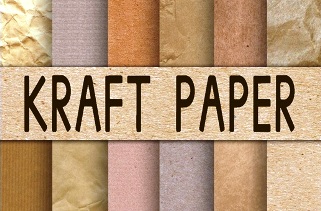 Types of Kraft Paper
There are many different types of Kraft paper out there. These include virgin natural Kraft paper, natural recycled Kraft paper, black Kraft paper, coloured Kraft paper, white or bleached Kraft paper, and printed Kraft paper. Each type has its own use.
Virgin natural Kraft paper is considered the heavy lifter of the paper due to its clean and durable fibre content. Virgin Kraft paper is also great because of its high tear resistance and bursting strength. It is primarily used for wrapping along with paint masking, floor protection, and pallet interleaving. It also only costs around seventy dollars for about nine hundred feet of it.
The second type is natural recycled Kraft paper, which is not as strong as the virgin natural Kraft. Paper itself loses strength when recycled so it is no surprise that recycled Kraft paper would be weaker. This option is used just as an environmentally friendly option and is primarily used as liners for trays or boxes.
The third type of Kraft paper is black Kraft paper. This type of paper is used for craft projects, wrapping picture frames or as an aid to unique decorating. Black Kraft paper costs around a hundred dollars for about one thousand sheets. The fourth type of Kraft paper is coloured Kraft paper. This type is used more for arts and crafts. The price of this type of paper costs around two hundred forty dollars for one thousand feet depending on the color. The fifth type is white or bleached Kraft paper which is used as cheap table covers in some restaurants. The last type is printed Kraft paper and that is used more so as wrapping for sandwiches with a logo on it or in shoe boxes.
Kraft Paper for Pallet Use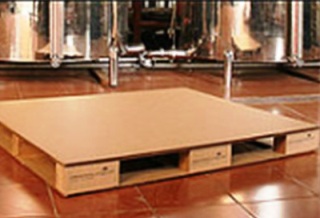 Kraft paper is also used in pallets to give an anti-slip layer between boxes on a pallet. This paper can reduce breakage and protect the products throughout shipping. It also helps prevent shifting while traveling and there is an option to use pre-cut sheets that can give an added level of protection. This also helps make it easy to carry more bulk on the pallets. Kraft paper is also environmentally friendly because it is made from recycled raw materials. One can also make Kraft paper pallets which are cheaper than wooden pallets. A Kraft paper pallet is also safer because it has no nails in it and one cannot get splinters from it.
Kraft Paper Boxes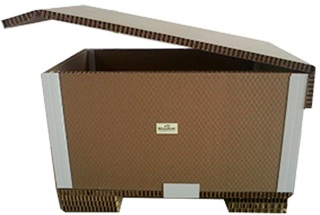 Kraft paper boxes are a great thing because they contain no harmful chemicals that could possibly harm humans. They are also more convenient because they are lighter and eco-friendly. Also, these kinds of boxes do not require a thermal process and fumigation, making them independent from ISPM 15 standards.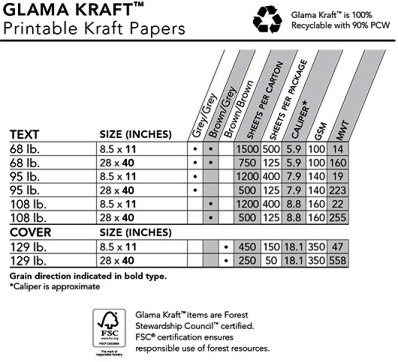 Conclusion
There are many different types and uses of Kraft paper. Along with the ones listed above, there are poly coated Kraft Paper, waxed Kraft paper, reinforced Kraft Paper, and many more. Kraft paper is one of the most important and effective kinds of paper used in the packaging world today.
References
https://alanarnholt.github.io/BSDA/reference/Hardwood.html
http://www.ekopetek.com/en/why-paper-pallet/
https://www.oren-intl.com/blog/bid/359426/6-Types-of-Kraft-Paper-and-Their-Best-Business-Uses
https://www.packagingsupplies.com/collections/kraft-paper-rolls
https://www.ssipkg.com/news/uses-of-kraft-paper
https://www.westrock.com/en/products/kraft-paper/wet-strength-kraft-paper